5 Tips for Creating a Scalable Online Certification Training Program [That Actually Helps Candidates Feel Prepared!]
Use these helpful tips to build an online certification training program that's worthy of the modern professional learner.
The digital revolution has changed the world of learning, as well as the skills needed in today's workplace. The job market is exceedingly competitive, and professionals looking to advance are seeking any advantage they can over other job applicants. Often, these forward-thinking professionals will seek out a certification to build accredited knowledge and skills to boost their careers.
Leveraging the demand for professionals looking to gain a competitive edge can drive growth and boost revenue. But to be successful, your certification
training
program must meet the expectations and
needs of the modern learner
. You need an in-depth understanding of who these learners are and how they learn most effectively in a digital environment.
In this blog, you will learn
key considerations
to keep in mind when building a certification training program that will effectively prepare your learners for their high-stakes certification exams and help you scale your business.
1. Understand How Modern Learners Differ from Learners of the Past
Modern learners require different skills and knowledge than in the past; their preferred learning methods have also evolved to meet the times. When building your online certification training program, it's important to consider
learner motivations
as well as modern
learning characteristics.
Common Modern Learner Characteristics
:
Often busy professionals with access to countless apps and media sources

Potentially experiencing information

overload

Tend to be constantly distracted
Want and need access to on-demand and learning-on-the-go

options

Require flexibility and easy access to content from anywhere, at any time
Understand Learner Motivations
Why are learners seeking out certification? Understanding the motivation behind the certification, the jobs that the certification knowledge pertains to, and what your competitors are doing (or not doing) to meet these needs is imperative to success.
As technologies and norms shift, so too will your learners' needs. This requires you to be ever observant to keep your certification training program relevant.
2. Create a Certification Training Program Based on Market Demand
Assessing the market demand for your program is an important step that often gets overlooked.
L
earners must value and
have a need for
what you offer, otherwise, your revenue w
ill suffer.
A
good starting point to identify the need for your program is to look into what jobs, skills, and knowledge professionals are seeking in the market.
Focus on job market requirements
. Program objectives must align with these expectations if they're to be any help to your learners.
If you are an industry professional, you can serve as
a
resource to reflect on industry pain points. In addition to whatever knowledge you bring to the table, conduct outside interviews as well. Find out which industry knowledge and skills requirements are not being met, and question where effective test prep is lacking to help candidates achieve results in these areas.
3. Align the Design of Your Content to the Needs of Your Professional Learners
As mentioned, today's learners are distracted, busy, and constantly interrupted.
Only
1% of their workweek is devoted to learning
. It's more important than ever that you cater to your learners' time constraints with microlearning, keep them engaged via interactive learning, and ensure your program is omnichannel so they can learn on the go.
Microlearning
Microlearning
optimizes knowledge acquisition and retention
while being respectful of learners' time. Modules are offered in short nuggets of information that focus on key elements and cut out unnecessary clutter. This keeps every module highly focused and succinct. To reinforce learning outcomes and enhance knowledge retention, supplement information presentation with video tutorials, quizzes, infographics, and simulations.
Interactive Material
Each video, image, infographic, or animation should be as relevant as the written or theoretical content. Keep in mind that some learners may be completing certifications as a prerequisite for career enhancement or further learning, as opposed to being particularly passionate about the subject. In this case, the effectiveness of the certification training and test prep program will depend on
how well you present it
.
Use images and media to both reinforce and replace written lessons. To keep learners engaged, incorporate questions, quizzes, and games that test understanding. In addition, relatable stories and examples can turn the course into an experience of value. When learners can truly relate to examples, they are more likely to be engaged and remember what they learned.
But to achieve this, you
need
to know your audience. Discussion portals can help learners interact with assignments and topics and provide feedback. This is especially useful in an eLearning environment, as topic engagement and discussion also enhance information retention.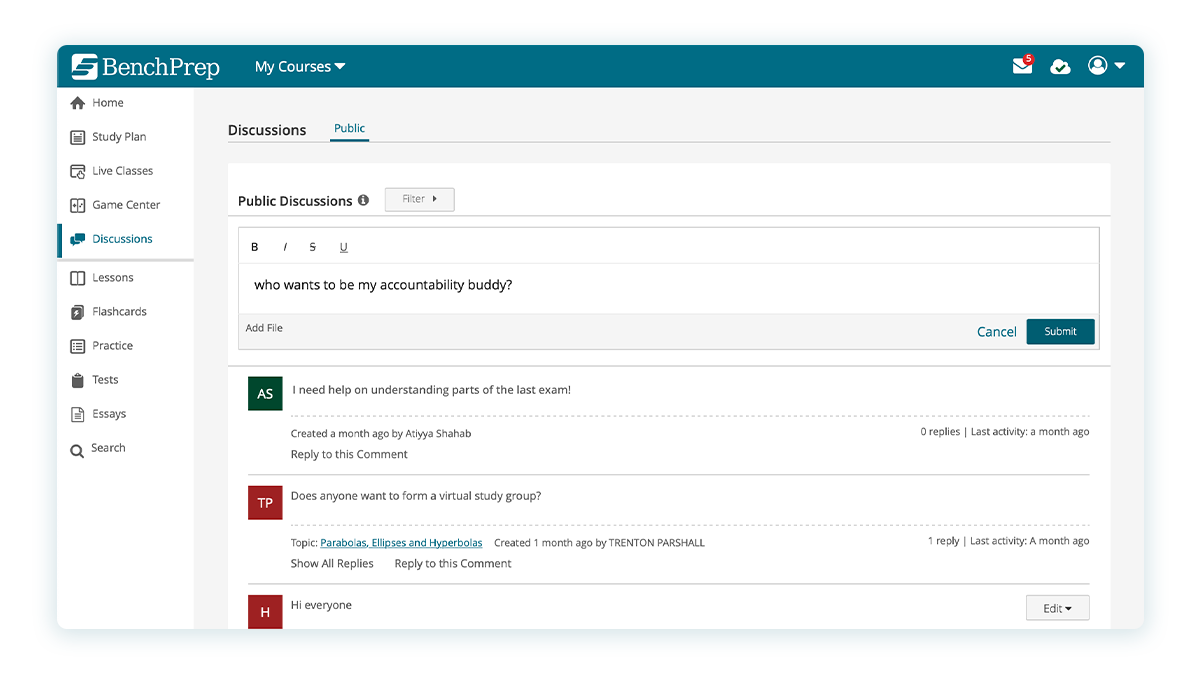 Omnichannel Learning
Not only are modern learners tight on time, but they're very mobile too. That means they need access to their learning portal regardless of whether they're at an office desktop, on their phone, or using a tablet. Learners today want the flexibility to engage in a way that suits them, regardless of where or when that may be.
4. Set-Up Practice Tests and Feedback Methods
Assessments reveal learners' progress towards certification goals, as well as the effectiveness of the program. And the more effective your program, the better your chances of business success.
When
setting up practice tests
and feedback methods, consider how well your program clarifies the intended outcomes for learners. Also, make sure your assessment design provides you with feedback to monitor program success.
Determine at which stages of learning you will incorporate assessments. Will you conduct entry-level placement assessments? How will you monitor ongoing progress throughout the course? And how accurately will your final assessment reveal learner development?
You can assess knowledge and understanding through several avenues: standardized
practice tests
,
self-assessment tasks
, and data collection from completed quizzes, games, and content engagement. Regardless of which methods you choose, the underlying goal is the same: the more prepared students are,
the
less likely they are to drop out
and the more likely they are to complete your certification
. And a higher percentage of successful candidates means a better reputation for your business.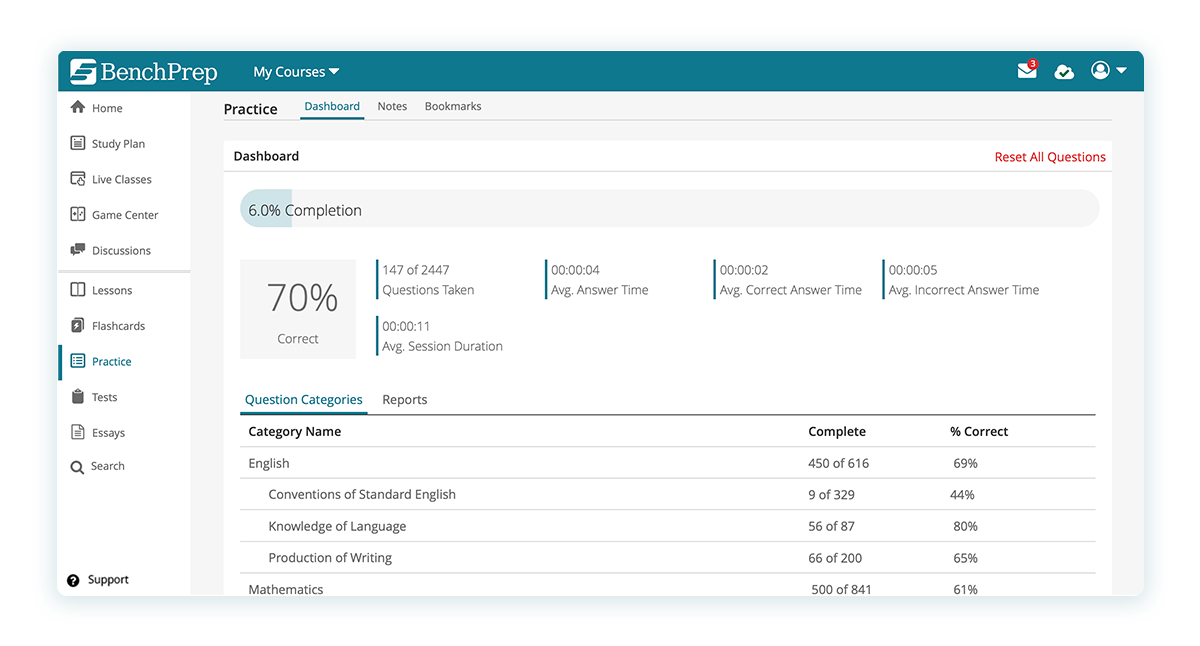 5. Choose an LMS That Aligns With and Supports Your Use Case
Your
o
nline certification training program will
likely
be contained within a learning management system (LMS). Therefore, you want to choose an LMS that offers
useful features that align with your learning use case. For instance, if you are focused on test preparation, think about what features and capabilities your LMS may need to best
prepare your learners
.
An intuitive LMS will include several
specialized features
, in addition to the standard core functionalities. Prioritize the following enhanced
LMS features
to help you determine which system is the best fit for your certification training program.
Administrative Functions
An effective system should make learner administration a breeze. It should streamline and automate onboarding, generate certificates, simplify account management, and allow for easy communication between learners and administrators.
Engagement Tools
Interactive content is essential to pull the modern learner in. An LMS that caters to this type of content will let you create and include interactive tools such as quizzes, multimedia, and games. Gamifying training with leader boards and providing a discussion platform can also help set your program apart.
Data Collection
Having access to the necessary data regarding your program, learner progress, test scores, popular programs, and poor-performing programs is key to continuous improvement and growth. Check which data elements are automatically
captured by your LMS
, and how useful data insights are for you and your learners.
Training Methods
Whether you're incorporating live videos, pre-recorded video training, demos, animations, games, or infographics, make sure your chosen LMS allows you to use all the methods needed to make your certification training program shine.
Other Essential Features
A user-friendly and easy-to-navigate user interface

Mobile functionality, so that learners can access training from their mobile phones and tablets
Easy access to update or import new content
Check whether the LMS can integrate with other platforms you already use
Consider the level of personalization an LMS offers
Scalability to add new courses and offer them in more languages
The
right LMS
will help learners feel certification-ready. As such, all of your LMS capabilities should work to enhance course mastery and optimize certification preparedness.
Optimize Your
Online
Certification Training Program with BenchPrep
Before setting out to design your new certification training program, it's crucial to understand what the modern learner expects to get out of a course. This is forever your guiding light. But it also helps to have the right tools and strategies to get to this goal!
With busy professionals trying to squeeze additional priorities into every minute of the day, your program needs to offer effective learning methods that stick. But managing this—while keeping on top of the administration, new content, learner onboarding, accounts, and data management—can prove challenging, to say the least. That's why it helps to choose an LMS that can simplify this administrative process for you!
With an LMS like
BenchPrep
, you can design a leading digital certification training program fit for the modern learner. From microlearning capabilities, real-time assessments, and interactive opportunities to data insights and task automation, BenchPrep's LMS will prove a game changer for your program development and growth—and learner success.