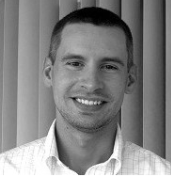 Give Your Course Designers More Control with BenchPrep Milestones
Earlier this year, we released Milestones in the BenchPrep platform to give course designers more control over how learners consume content. For example, course designers can use Milestones to prevent learners from taking a particular exam until they also complete certain lessons. In this case, completing those lessons is a Milestone a learner must achieve before they have access to the exam.

This blog post offers a deep dive into the benefits of Milestones and covers the most common use cases.
Benefits of using Milestones
Increased structure
Milestones give instructional designers the power to define the order in which learners consume content. For users that might be overwhelmed by the self-study aspect of the BenchPrep platform, Milestones provide a valuable structural component.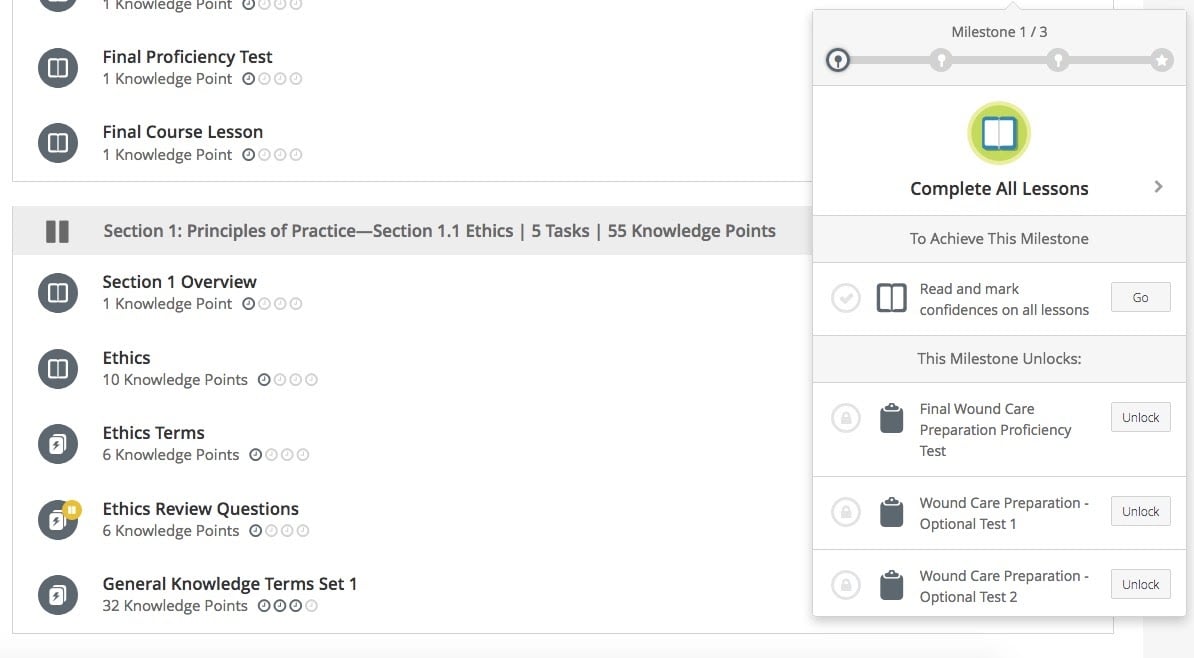 With Milestones, learners receive visual cues to help them understand what they need to do next. When a learner unlocks a Milestone, they receive a message that shows them what they've unlocked, what content is now available to them, and what they should do next to continue on their learning path. If they try to access locked content, they receive a message with instructions on how to make the content available by completing the necessary lessons, tasks, or steps to unlock it.
Positive reinforcement
The Milestones tracker provides learners with a visual representation of their goal and positive reinforcement for achieving it. Think of Milestones as an extension of the gamification features in the BenchPrep platform. People respond well to positive feedback, and earning a notification that you've unlocked a Milestone is the reinforcing stimulus your learners need to keep on track with your desired behaviors -- in this case, continuing through the course content.
Content integrity
Instructional designers can use Milestones to prevent learners from skipping crucial areas of a course. This feature is particularly useful for learner groups that may attempt to skim lessons or attempt exams before reviewing instructional content. Milestones are another checkpoint in BenchPrep that help reinforce knowledge retention and mastery to support your eLearning program goals.
Are Milestones Right for You?
Milestones are a flexible feature, but they may not be relevant to your courses. For example, learners working in self-paced exam prep courses are unlikely to immediately benefit from Milestones because they prefer to have the freedom to study what they need and skip over what they don't.
How can you tell if Milestones will add value to your instance of the BenchPrep platform? Here are a few example cases where this feature enhances the learner experience:
Scenario 1 - You want learners to take their time
Company A wants to ensure that their learners take the time to absorb the information in their courses. In the past, some learners would simply click through content to mark it as complete without reading it, resulting in poor performance and engagement.
Company A uses Milestones to restrict access to content until a certain number of days or weeks have passed. This system ensures learners spread out their learning and keep coming back into the platform.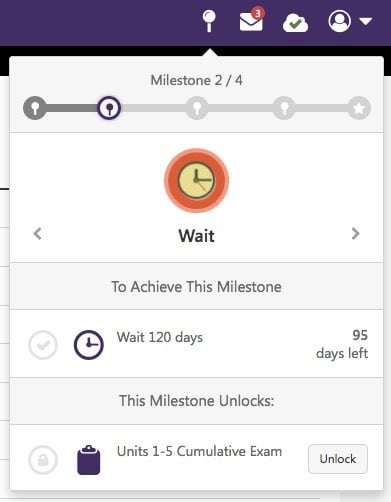 Scenario 2 - You want to lock exam content until lessons are complete
Company B wants to prevent learners from taking exams without adequate preparation. They use Milestones to lock exams until learners have reviewed all of the lessons in their course. This ensures students have enough time to review their mistakes, work on weaknesses, and make improvements, leading to better overall performance.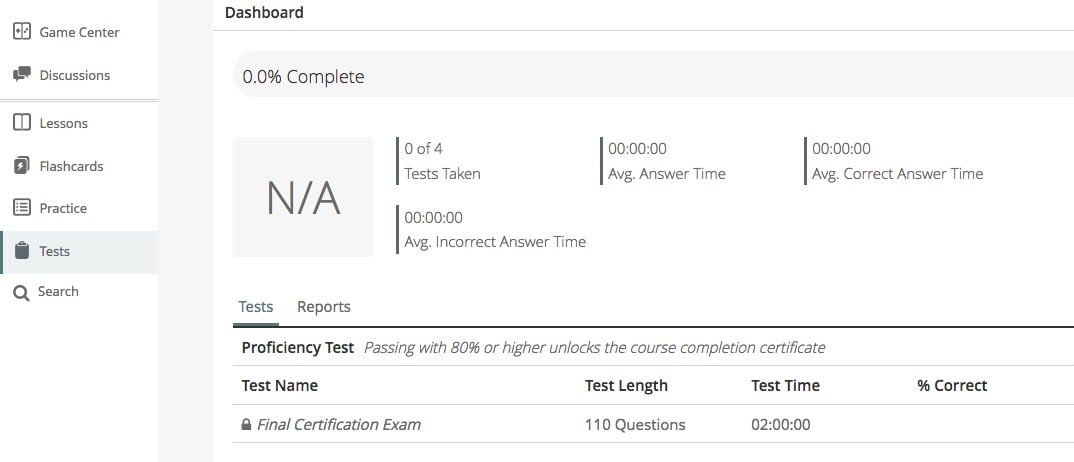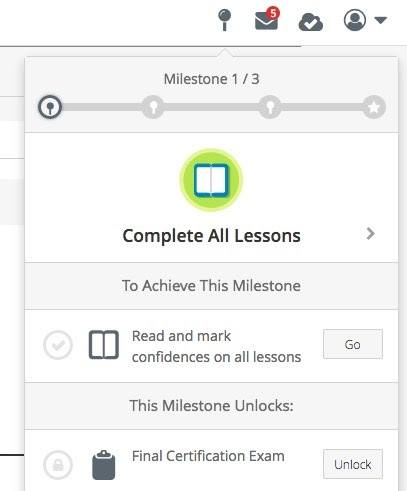 Scenario 3 - You have a certificate you want to deliver after course completion
Learners who complete Academy C's continuing education course may request a certificate of completion. The certificate request form is available in the final lesson of the course. To ensure learners have truly completed the course, Academy C locks learners out of the final lesson until they have received a satisfactory score on the course's final exam. This maintains the integrity of the continuing education certificate.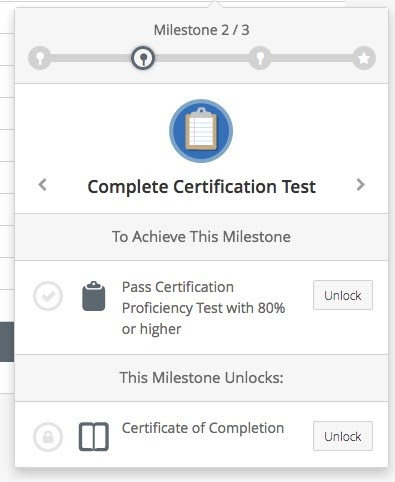 Implementing Milestones
In order to implement Milestones within your courses, your Customer Success Manager or Implementation Manager will work with you to collect all of the necessary information to implement content locking for Milestones when and where you need it.
When providing information on the unlock criteria and locked content, please provide the BluePrint IDs of the applicable lessons, Study Tasks, and tests. If the course you're requesting Milestones for does not yet exist in the BenchPrep platform, please work with your Implementation Manager or Customer Success Manager to flag your content accordingly.
To learn even more about eLearning content design strategies, check out our on-demand webinar with Tagoras, Designing For Success In the Current eLearning Landscape.