5 Easy Tips for Designing Effective Assessments
What is the most used learning management system (LMS) feature?
No, research says it's not AI-driven recommendations. No, gamification isn't the most used feature. In fact, the most used feature is one of the least trendy.
Research says it's assessment features.
Course developers know, especially at test prep companies, that assessments are a critical part of the learning process. Yet, instructional designers can easily get stuck in a rut. This blog post will help you find a fresh start with 5 easy tips for designing assessments.
🔎Want to learn more about successful test prep programs? Read our case study on how GMAC achieved triple-digit growth with a digital exam prep course.
1) Tricks for Writing Effective Multiple Choice Questions
Multiple-choice questions have a reputation for testing learners' test-taking skills, not their content knowledge. At the same time, scaling your learning program with an LMS without using multiple-choice questions is almost impossible.
You're not in a catch-22. You just need to write more effective multiple-choice questions.
Avoid the most common multiple-choice writing mistakes with these three tips:
Make all answers the same approximate length.
Create realistic answers, even for distractors.
Watch out for clues to later answers in earlier questions.
These tips come from Cara North and Sean Hickey's award-winning game show, "Multiple Choice Mayhem." Play the game show for more tips on writing multiple-choice questions.
2) Activate Higher Order Thinking Skills
Multiple choice questions can test more than recall skills. Webb's Depth of Knowledge Wheel can help you brainstorm new ideas for activating different cognitive skills.
Let's go through an example. You choose "Use concepts to solve non-routine problems" from Level 3 on the wheel. So, you write up a scenario with a non-routine problem. Next, you write out multiple-choice options. To make it more difficult, you ask learners to choose the "most correct" answer.
This example was at Level 3, but the best assessments use a mix of question types from different depths of knowledge.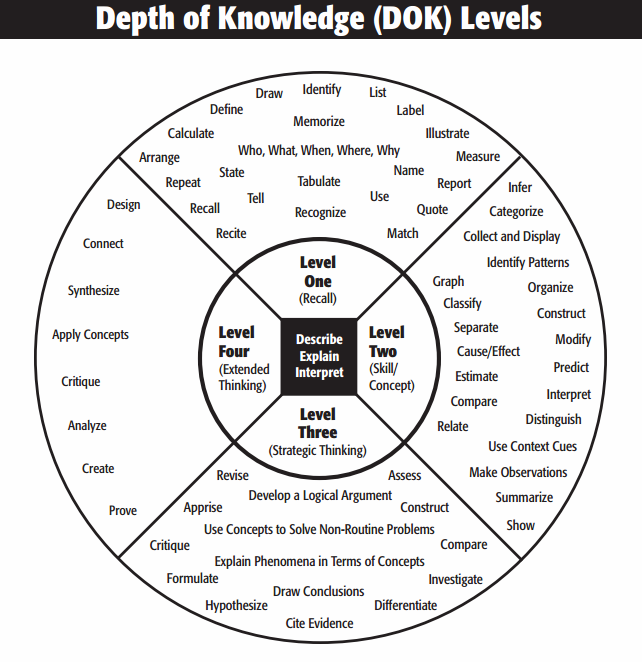 *Depth of Knowledge (DOK) Levels Adapted from Webb, Normal L. (2005). "Web Alignment Tool." Wisconsin Center of Educational Research, University of Wisconsin-Madison.
3) How to Give Feedback to Test Prep Candidates
Test prep candidates need specialized feedback. They aren't just trying to get better at their jobs. They're trying to get the best mark possible.
They also need feedback on how to take the test. For example, a series of performance assessments need test takers to keep details from previous questions in mind. An exam focused on the "best answer" will require test takers to be on the lookout for subtle differences.
But test-takers need more — they need an LMS for personalized feedback.
An adaptive learning platform can focus on learners' strengths and weaknesses. This means they'll be able to master the material faster. And, they won't waste time re-studying material they already know. Plus, a dynamically updated dashboard will let learners know just how close they are to acing their certification exam.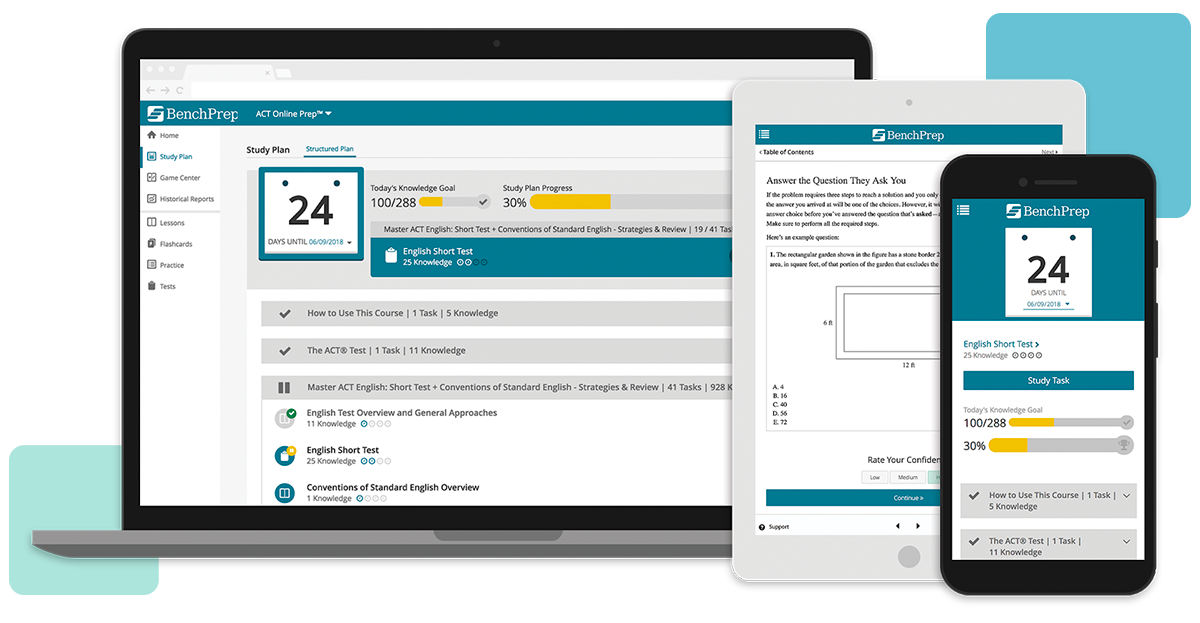 4) To Write or Not to Write a Diagnostic
A diagnostic is an assessment, usually a quiz, learners take at the start of a course. It's a pedagogical best practice because diagnostics inform instruction. Unfortunately, they're useless if instructional designers lock learners in one learning path.
You need an adaptive learning platform to reap the benefits of a diagnostic. Then, your platform can push learners the content at their "just right" level.
When designing a diagnostic, resist the temptation to add too many questions. Keep it short and simple. Otherwise, your learners can feel overwhelmed. An adaptive platform continues to adapt after each quiz anyways. Even if they ace the topic on a diagnostic, they'll have a chance to discover their weakness in later practice quizzes.
🔎Check out how ACT meets all learners by leveraging the BenchPrep platform in this case study, ACT & BenchPrep: Learning for All.
5) Test Their Knowledge + Increase Learner Engagement
Assessments often turn learners off. But, they don't have to!
Gamification is the answer to designing engaging assessments for test-takers. Mastering material for a certification exam is hard. Games let learners practice in a low-stakes environment.
Worried games are too hard to design?
BenchPrep has baked-in gamification so you don't need any special programming skills. You just upload your practice questions, then the platform does the rest.
Games also give your adaptive learning platform more information. Instead of giving your learners quiz after mind-numbing quiz, they can play a game instead. The adaptive learning platform feeds them the next piece of content they need based on their results. It's a win-win. Your test prep candidates are engaged and mastering the material more efficiently.
Are you interested in learning more about how BenchPrep's adaptive platform can be a win for your test prep company?
Check out how the HR Certification Institute created an ecosystem for successful exam prep in our case study.