Build or Buy? 5 Must-Ask Questions for Associations
You're not alone if you experienced sticker shock while shopping for an LMS. Most organizations spend more than expected for an average of $70, 614 annually on their learning management system (LMS). At that price, you might be wondering if you're better off building your own.
The 5 questions in this blog post will help you decide whether buying or building an LMS is the right option for your association:
What LMS features do associations really need?
What LMS features will grow your non-dues revenue?
Will course development be agile enough?
How much will ongoing IT maintenance cost?
Will you miss out on anything by building your own?
With these questions, you'll uncover some of the hidden costs. At the same time, you'll learn about the unique needs and challenges associations face when buying learning technology.
Question 1: What LMS Features Do Associations Really Need?
You can't look at an LMS without learning about its features. As a buyer, the list can seem endless.
What core features are non-negotiable for an association?
Must-have Association Features:
eCommerce plugin to process payments.
Assessment tools to provide feedback to your learners.
Credentialing engine to verify your members' learning.
Data analytics to track learners.
These features represent the bare minimum needed for an association to implement an LMS. You could probably build these features for less money than purchasing an LMS. But will they be enough to satisfy your members? Modern learners expect their software to be personalized, on-demand, and mobile.
Build vs. Buy Core Decision: If I build it, will these features be enough to satisfy modern learners? Or, will they access someone else's training instead of mine?
🔎Find out more about engaging Millennials and Gen Z with our on-demand webinar, 5 Tips to Engage Gen Z and Millennial eLearners in 2020 and Beyond.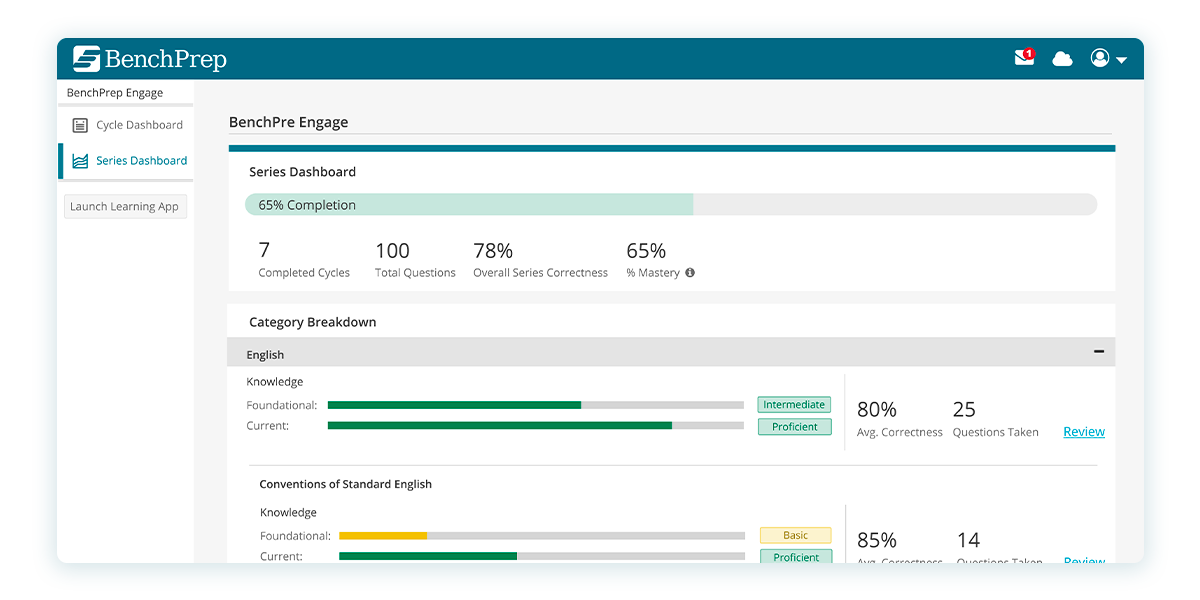 Question 2: What LMS Features will Grow Your Non-Dues Revenue?
When building an LMS, you'll focus on the minimum features. But, will the minimum be enough to grow your non-dues revenue?
Probably not.
People have come to expect a level of sophistication from their technology. They want to receive personalized recommendations. They want to access their courses on their phone. They want to be entertained. You'll need an LMS that doesn't just deliver courses but also encourages members to come back for more.
Here are a few LMS features that will keep your members ordering more courses:
Build vs. Buy Core Decision: Will advanced features grow your non-dues revenue enough to justify the cost of an LMS?
🔎If you're looking for more ways to grow your non-dues revenue with learning products, check out our ebook, Dreaming of Recurring Revenue? Engage Learners Continuously.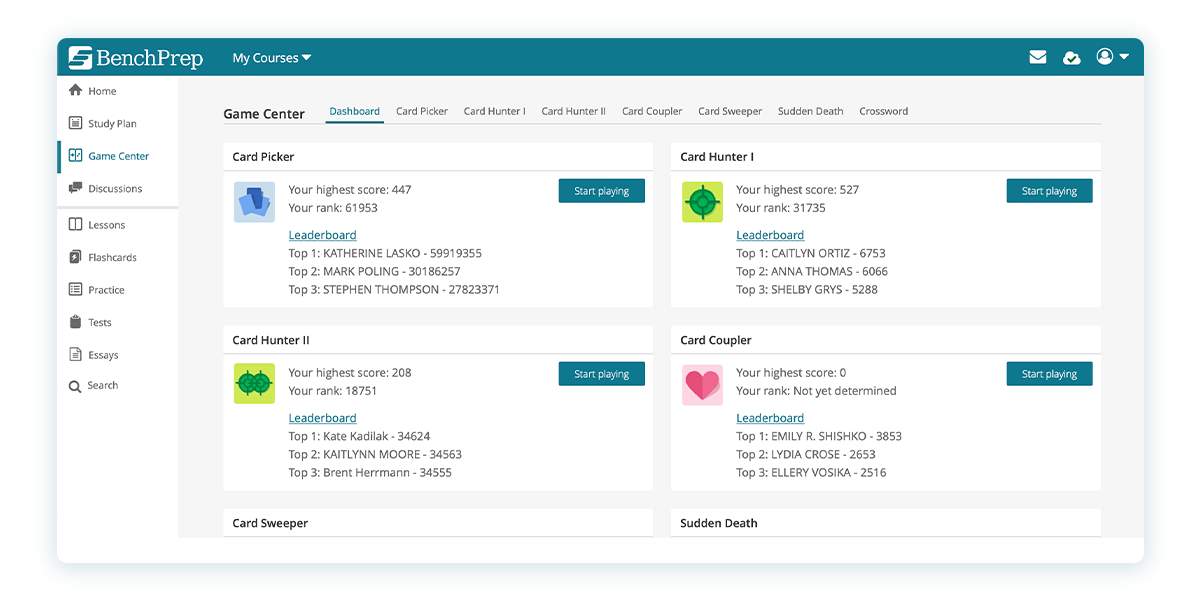 Question 3: Will Course Development be Agile Enough?
As an association, you have the opportunity to be the go-to source for cutting edge industry knowledge. Your access to industry experts and communities of practice allows you to build unique courses. No one else on the market has this ability.
But, you need software to make agile course development a reality.
You have two choices for course development software:
Third-party authoring tools — Instructional designers use expensive tools for authoring like Articulate or Adobe Captivate. While they create stunning results, they require a specialized skill set.
Built-in Authoring tools — Some LMS platforms provide an easy-to-use authoring tool. It allows you to author courses directly into your LMS. You'll also be able to create course templates for reuse.
You need an easy-to-use authoring tool to leverage your association's communities of practice. Course development provides another way for newer members to contribute to your association. If you buy an LMS, you can find an authoring tool easy enough for everyone to use. Then everyone can contribute their industry knowledge, not just instructional designers.
Build vs. Buy Core Decision: Is it worth the extra cost and training for a third-party authoring tool? Or, would you prefer the ease of a built-in tool?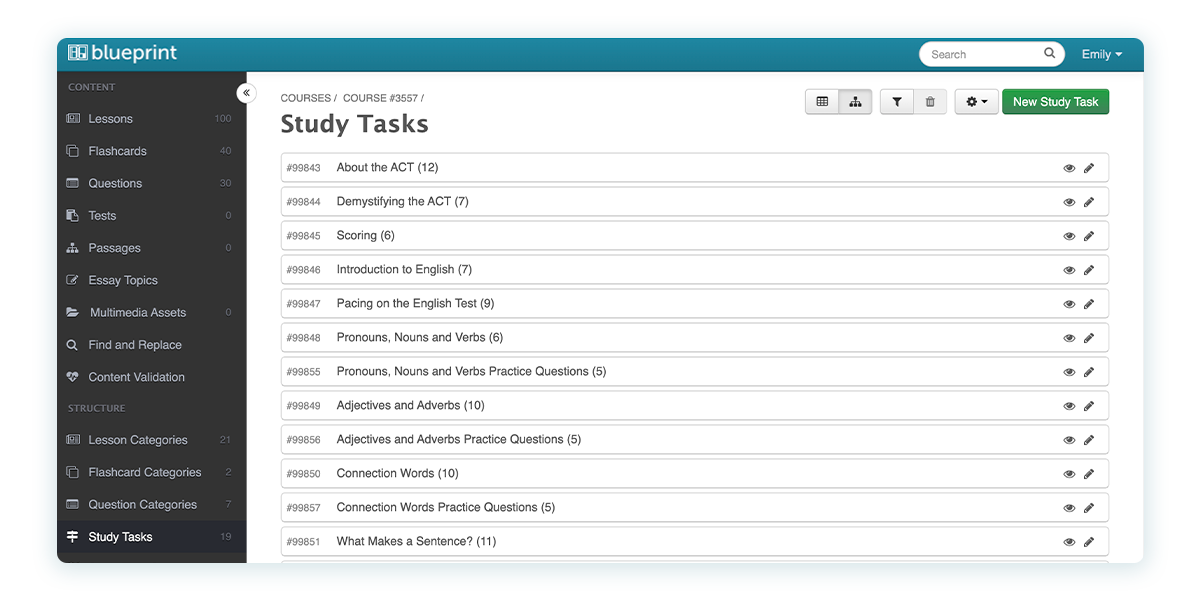 Question 4: How much will Ongoing IT Maintenance Cost?
The investment in building an LMS doesn't end once you upload the courses. You'll need to continue budgeting for ongoing IT costs.
Some of these IT costs include:
Security updates
Hosting
LMS Support/Administration
Once you've factored in the continued maintenance costs, you may find it comparable or cheaper to buy an LMS. These maintenance costs also do not include any additional development.
Build vs. Buy Core Decision: Will you be able to keep up with IT updates fast enough to keep your LMS up-to-date?
Question 5: Will You Miss Out on Anything by Building Your Own?
Building your own usually means you can choose exactly what features you require. Then, you don't pay for any additional features.
What happens if you need those features in the future? Will you continue to invest in building out new features for your members?
Here are a few possible scenarios where you might miss out:
If you want to scale nationally or globally, will you have the IT resources to do it?
Can you keep up with new learning trends to give your members the best user experience?
Will your resources be tied up in LMS development? Will you miss out on leveraging other opportunities like hosting a great virtual conference?
While you may have the capability to build an LMS, you might not want to tie up your IT resources in this one project forever. After an initial investment, you may let your LMS go from a development standpoint. On the flip side, your vendor will continue building new features. They'll keep your LMS features up-to-date so you don't have to worry about it.
If you don't continue developing your LMS, will your members continue buying courses? Or, will they be annoyed by an out-dated system? Will they find another online course provider with a better user experience?
Build vs. Buy Core Decision: Can the LMS you build scale fast enough to grow your revenue? Or, will you miss out on other opportunities?
🔎If you're considering expanding your online course offerings, learn more about eLearning in our white paper, Reinventing Learning: Credentialing Organizations' Golden Opportunity to Help Learners - and Their Business.
You Need to Choose Your Association's Path
Buying an LMS may not make sense if you only offer a few courses. Perhaps you've chosen to focus on in-person meetings or supporting members in other ways.
But if education is a core part of your mission, then investing in an LMS makes sense. You want to give your members the best learner experience available. Plus, a great user experience will grow your non-dues revenue and your membership.
If you've decided to buy an LMS, then we can help you navigate the learning market. Our ebook, "The CLO's Handbook for Choosing Learning Technology to Grow Your Business," will help you choose the perfect LMS for your association.