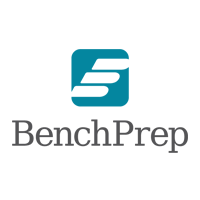 How Online Learning Drives New Levels of Efficiency for Sales Training
Training activities are continuing to undergo significant re-evaluation and overhauling by L&D departments. Most organizations are shifting in-person trainings to digital learning platforms, but going from one extreme to the other can lead to uncertain outcomes. The challenge of balancing how to introduce digital components into a non-digital curriculum will be the most critical ingredient to developing an effective and efficient program.
Particularly for sales training organizations, this balance can be a struggle. While instructor-led training is still considered to be a beneficial learning exercise to help sales professionals observe, imitate, and receive feedback on their skills, professionals increasingly demand more personalized, adaptive, and digital resources to learn.
In early 2015, Richardson, a global leader in the sales training industry, recognized this major gap in the sales training market and sought to find a partner who could help them transform the sales training landscape. They chose to work with BenchPrep, and through close collaboration, the two organizations launched Richardson Accelerate™, a solution that provides various online training programs to inspire and motivate sales teams to better engage with buyers and drive results. By leveraging BenchPrep's platform, sales professionals have access to assessments, video, social learning, reporting, gamification, and other interactive engagement drivers. Through a blended learning approach, Richardson encourages sales organizations to combine Accelerate with instructor-led classes to drive higher engagement and success across the training journey.
Read our case study to learn more about how Accelerate has enabled Richardson to move the sales training needle, in addition to driving the following results:
Offer customers a robust blended learning experience, providing analytics to drive a more impactful training program for both administrators and learners
Deliver a consistent, intuitive, and clean learner experience at a global scale
Transform existing training and education experiences for learners, resulting in new levels of efficiency, engagement, and success through online learning
Related Blog Posts From start to finish in 9 months, Richardson reinvented their go-to-market strategy with what they coined the Richardson Learning Architecture based on a new platform which enabled a plethora of new competitive capabilities. This reignited Richardson's 40+ year history in delivering compelling ...