How to Become A Digital First Training Company
If you're working on digital transformation, then a digital-first strategy can help.
As a digital-first training company, you understand the learner journey better than anyone else. Or, perhaps more accurately, the user journey.
You understand that UX starts from the moment a potential learner lands on your site. You want them to feel empowered to buy the exact course they need to make progress in their career. Then, they'll find your course experience so engaging that they'll complete it in record time. Of course, now they'll want to share their results and certificates across their digital network.
There's no big secret to becoming a digital-first training company. You just combine the right learning management system (LMS) with a little digital marketing.
Put Your Best Digital Foot Forward
Your relationship with your learner doesn't start when they open your course. It starts the moment they find you online. Your learner might see a connection's digital certificate on LinkedIn. Or, they might download your free webinar.
As a digital-first company, you want to map your learner's journey.
If you're unsure where they find you, then think about why learners take your courses. Most people take courses to find a new job, get a promotion, or learn a new skill. And, they often search for courses by profession.
As you zero in on your target audience, your LMS can help you personalize the experience. Personalization can start with something as simple as learner pathways. At the beginning, they might just be based on different professions.
🔎Want to personalize it even further for your user base? Learn about how your LMS can provide the data you need in our blog post, Is Your Learning Program Suffering? How to Use Data to Find Out.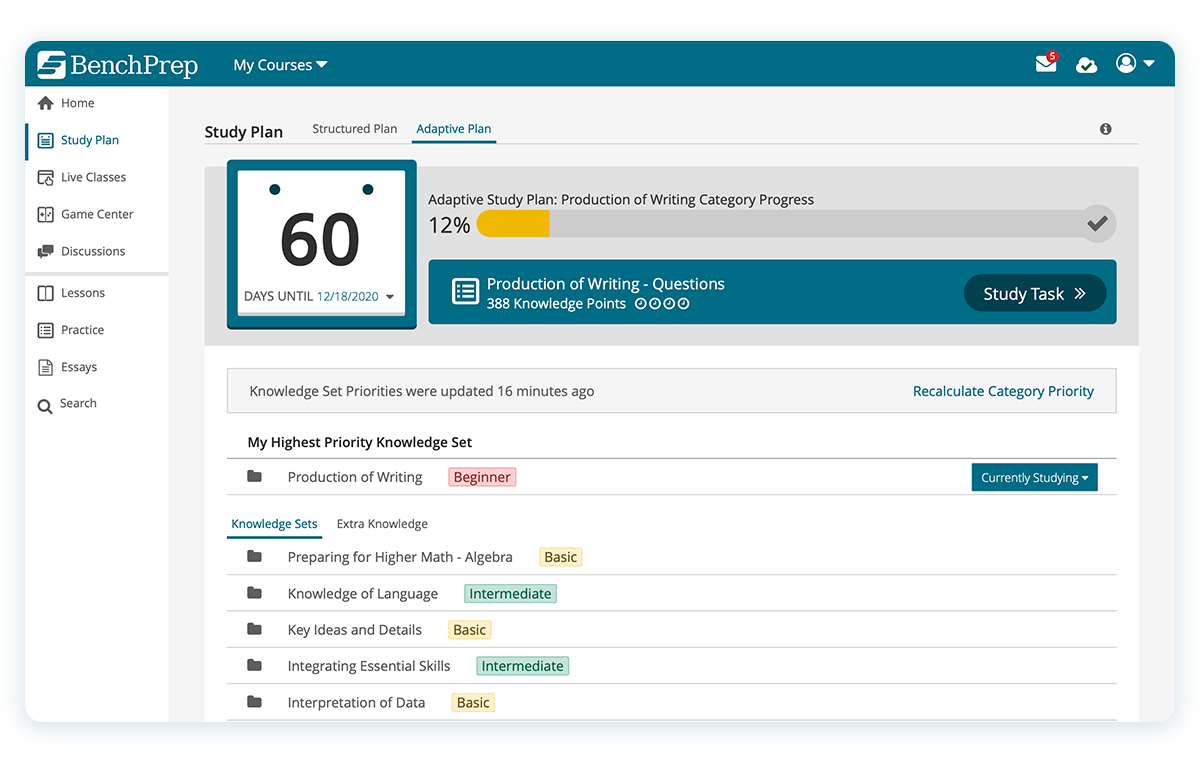 A Digital-First Course Experience
Your competitors are probably following a digital last strategy. They're busy converting their in-person classes into digital products. Maybe, they're even optimizing them every so often.
You're going to stand out from the pack with digital-first course experience.
Unlike other courses, digital-first courses depend on learning technology. They can't be delivered in a traditional classroom. They're beyond traditional learning.
The BenchPrep platform delivers a digital-first experience with our adaptive learning engine. Your learners receive information adapted to their abilities as measured in knowledge checks. This allows them to learn more efficiently. You'll be able to promise better results in less time with adaptive learning.
🔎 Learn more about BenchPrep's adaptive learning engine in our blog post, Adaptive eLearning: Sorting Content for Personalized Learning Pathways.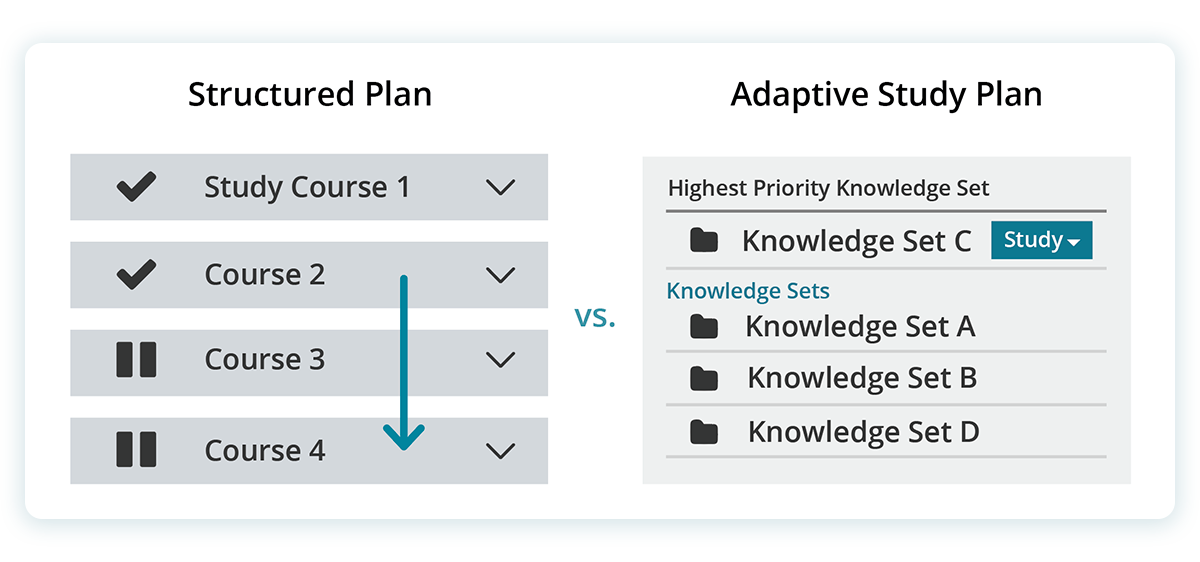 Build a Continuous Digital Relationship
Training companies often struggle with one-off course transactions. But learning is a continuous process. Learners continue using course concepts long after the end date . . . unless they've forgotten them.
A digital-first strategy lets you keep the learner journey going by offering continuous opportunities.
For example, a microlearning platform can create this type of relationship. Your learners will receive a relevant question sent by mobile every day. You'll be helping them combat the forgetting curve. The best part for your business — you stay top of mind when they're ready for that next course.
You can also send emails designed to upsell your current clients. You'll be able to offer them the next step on their learning journey. Perhaps, they'll want to take a cutting-edge course or work towards a micro-credential.
At the end of the day, your digital-first strategy puts your clients' needs first.
Find out how other training companies just like you are succeeding with a digital-first strategy. Download our case study on how Richardson Sales grew their business with BenchPrep.