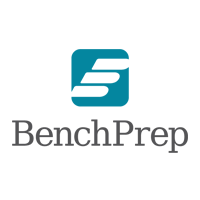 Webinar Replay: CompTIA Engages Lifelong Learners to Generate Lifelong Revenue
Thomas Reilly, VP of Learning at CompTIA, joined BenchPrep CEO Ashish Rangnekar to present this digitalNow webinar.
Lifelong learning is becoming an economic imperative for professional associations and members alike. Recertification programs are perfectly suited to facilitate this shift toward lifelong learning, but they can often be a burden to administer and maintain with antiquated delivery methods.
By aligning with today's learners and adjusting its approach with BenchPrep's digital learning platform, CompTIA now administers a recertification program that facilitates lifelong learning through refined, modernized methods. Learn how CompTIA revamped its program to increase revenue, reduce administrative burden, and drive higher user engagement, leading to the win-win end result of seeing positive impact for both CompTIA and its learners.
This webinar will help you:
Discover the necessity of designing recertification programs to have a more continuous connection between education and job skills

Learn how to build a training program for today's learners that improves long-term engagement and knowledge retention

Position recertification as a value driver for users and revenue driver for the organization

Leverage technology tools and new business practices to reduce administrative costs
Watch the complete webinar video recording:
Related Blog Posts Whether they're preparing for a professional exam or learning a new skill on the job, mastering new concepts successfully is the end goal for any learner. Self-assessment is a valuable tool in that it shows the learner whether or not they are on track to meet their goals, while also helping them ...