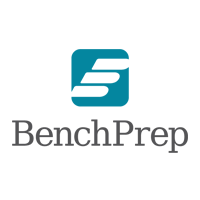 3 Ways to Reduce Dropout Rates for Your Certification Candidates
Signing up for a certification exam is an important first step toward a professional milestone. Certifications are increasingly required to reinforce credentials and to help advance careers, however competing priorities in a professional's busy life can often impact completion. Mitigating factors are usually to blame for candidates abandoning their goals and failing to sit for their exam, however for every candidate that drops out, your bottom line takes a hit, making it critical to support candidates through the entire preparation process.
Reducing dropout rates is as simple as finding appropriate and creative methods for helping candidates prepare. With adequate exam prep, you're sure to see a reduction in dropout rates and an increase in candidates that not only sit for but also pass their exam.
Let's look at some key actions you can take to reduce dropout rates for your exams.
1. Incorporate Technology
Exam prep methods that worked 20 years ago may not appeal to the digital-savvy candidates of today. The average adult spends 8.5 hours a day looking at a screen, whether it's their phone, a tablet, computer screen, or television. It's expected that 24 billion devices will be connected to the internet by 2020. Since so much time is spent plugged in to technology, this is the perfect channel for you to connect with your candidates.
By incorporating technology into your exam prep offering, you can easily accommodate your candidates' schedules and habits. Beyond simply offering a learning solution with a mobile app to help reduce dropout rates, here are a few innovative ways to incorporate technology into your exam prep.
Blended Learning - Learning doesn't have to be confined to the classroom, but a move to a digital learning solution doesn't mean an elimination of in-person learning altogether. Blended learning offers avenues to accommodate every learning style by supporting in-person learning with technology, and supplementing digital interaction with in-person instruction.

Personalization - No two candidates have the same strengths, but outdated learning solutions put all users on the same schedule, using the same material. For some learners, this works. For others, it's like trying on a shoe that doesn't fit. Personalization is one of the most effective ways to keep users engaged in the material, helping them avoid feeling frustrated and dropping out. Instead of fitting each learner into the same mold, candidates are provided adaptive study tools suited to their specific needs. For organizations that used BenchPrep's personalized learning pathways, learner engagement increased by nearly 100%. Higher engagement means better preparation and lower dropout rates.

Gamification - Incorporating technology into your exam prep program opens a number of doors, including the door to gamification. Engagement is one of the best ways to reduce dropout rates, and in addition to personalization, gamification is one of the best ways to engage learners. In fact, 80% of learners agree they would be more productive if their work was gamified. When learning is fun, with gaming elements, badges to earn, objectives to complete, and the slight competitive intrigue that comes with leaderboards, your candidates will accomplish more and increase their chances of passing the exam.
2. Reduce Stress
About 30% of American workers feel that stress has a negative impact on their productivity, while 77% say that an increase in workplace flexibility would increase productivity. Those in the workforce aren't the only ones impacted by stress. One study estimates that 25% of college students attribute lower grades or their ability to complete a course to stress. Added stress around the pressures of preparing for and passing a certification exam can often be too much to handle and is a common cause of dropout.
While nervousness around an exam is normal, candidate readiness is one of the key factors to reducing stress and dropout rates. Offering an effective exam prep solution is the first step to helping them manage their time, track their progress, and rate their confidence levels to efficiently prepare.
3. Improve Time Management
Rarely do things go as planned. Many candidates that drop out before taking a certification exam do so because they didn't have the time to invest in the preparation process that they thought they would.
So why aren't candidates feeling prepared enough for exams to sit for them, and how can you make exam prep more accessible to reduce dropout rates? Traditional exam prep, either exclusively in the classroom or with an outdated LMS solution, can be rigid, cutting into candidates' personal and professionals lives.
Candidates need a solution that can fit into their schedule, instead of making their schedule adjust to fit their exam prep. An updated digital learning solution like BenchPrep offers on-the-go learning via mobile devices and tablets, allowing users to engage with material whenever they have some spare time. This could be on public transportation as they commute home, or during their lunch break. Candidates have greater control over their learning timeline and are better able to juggle their own schedule. Instead of devoting an entire work week to an exam prep course, candidates can invest a few hours here and there.
In addition to the time-flexibility aspect of advanced learning solutions, the structure of the solution can have an impact on time management, too. BenchPrep breaks studying down into a list of manageable tasks. Instead of cramming for an exam or going through an entire course in a rushed, short period of time, users benefit from transparency into their own progress.
With BenchPrep, candidates can see on their dashboards the tasks that have been completed and which ones are still ahead. This visibility into upcoming tasks is more than just convenient; it has a positive impact on time management. In fact, one study shows that investing about ten minutes a day into task planning can reduce wasted time by two hours. By simply seeing the tasks that are planned out, candidates are able to better manage their time, and you're able to reduce dropout rates.
Discover three more actions you can take to reduce dropout rates. Download our free How-To Guide to continue reading and take a deeper dive into these steps.
Related Blog Posts A professional's path to receiving a certification can take a year or more, from deciding to pursue the credential to taking the exam. Is your organization providing the support these time-strapped learners need to stay focused and show up feeling confident on exam day?