The Power of Practice: Mastering the Second Stage of Your Candidates' Journey to Certification Success
Continuous learning is essential for career growth and success, but simply learning new content is not enough. To truly master a skill or subject, it takes ample practice and application.
Psychology writer Malcolm Gladwell suggests dedicating 10,000 hours of practice toward a skill to master it. While candidates likely won't have time to allocate 10,000 hours toward certification training, they'll still need ample time and opportunity to practice the material they've learned before test day.
In this blog, we dive into one of the three stages of a candidate's journey toward certification or earning a high-stakes credential: Learn, Practice, and Certify. Discover the importance of the second stage, or practice, and how it can help candidates feel more confident and prepared for their exams while improving retention and knowledge recall.
The Benefits of a Powerful Practice Experience
Practice experiences play a crucial role in a candidates' journey, as it helps them reinforce the knowledge acquired during the Learn stage. This stage eases candidates' stress and anxiety on exam day while providing them with valuable feedback in a mock exam atmosphere. Certification training providers must provide candidates with as many practice opportunities as possible to set them up for success.
Mock Exams
Mock exams, or practice tests, allow candidates to self-assess and redirect their focus toward the subjects they're struggling with. Ensure you're mixing practice tests and quizzes into the continuous learning journey to help candidates retain and apply what they've learned in your modules.
Mock exams also help candidates know what to expect come exam day because they can mimic the actual exam in the number and types of questions, built-in timers, and more.
Confidence-based learning
Candidate confidence is one of the most important metrics you can track as they move through your certification training or test prep program. When taking practice exams, have candidates rank their confidence in a given answer on a scale of "very confident" to "not confident".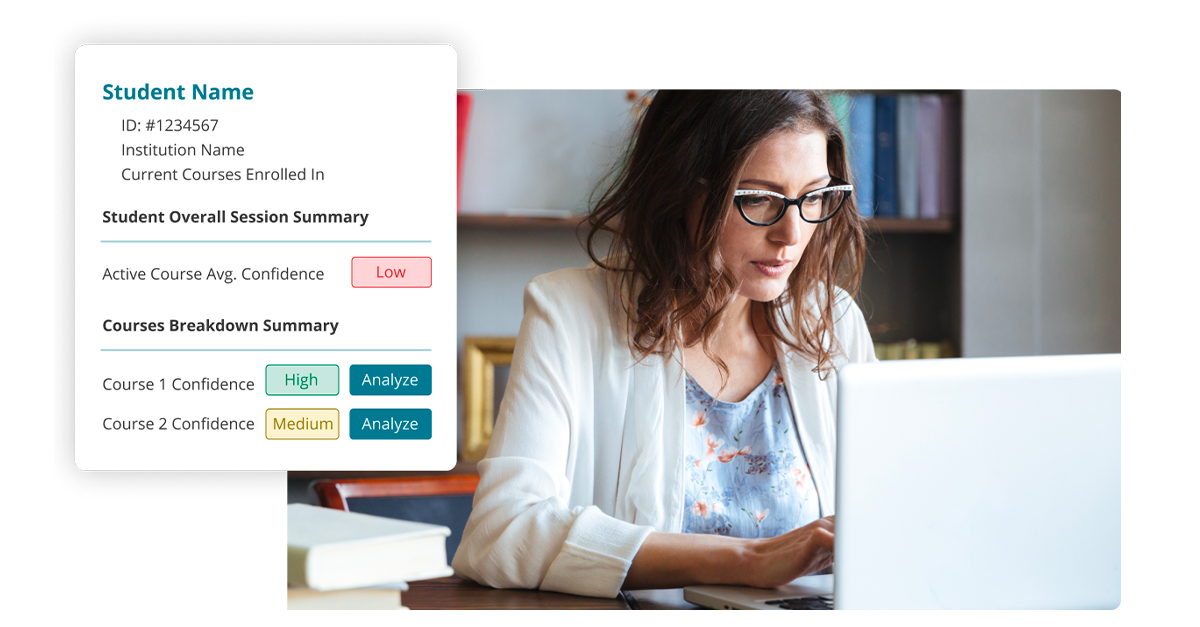 While a good guess can still be a correct answer, it indicates a lack of knowledge retention. Depending on the subject matter, incorrect answers could be as costly as life or death, such as in the case of a medical certification.
Candidates Want (and Crave!) Practice Experiences
Your candidates want to put their knowledge to the test before exam day. Whether they grew up playing sports or studying hard in school, they know the value of practice. And, based on what we've heard from our own partners, your candidates want to receive this experience directly from you vs. a 3rd party provider. As our CEO says, if you drive a Honda, you want Honda parts.
Strategies for Effective Practice Tests
To maximize the benefits of practice tests, certification training programs should employ a few key strategies.
Mixed-format practice tests refer to various question types, from multiple choice to fill-in-the-blank. Research shows that mixed-format tests are the most effective way to prepare candidates for final exams, even if the exam is only in one format.
Distributed practice leverages several short tests conducted over time, specifically after the candidate diverts their attention elsewhere. This strategy requires mental processing and recall, leading to deeper learning and retention.
Feedback is crucial to your candidates achieving optimized learning outcomes. This is especially true for the window immediately following the practice test, as researchers found that delaying feedback was not as helpful as instant feedback.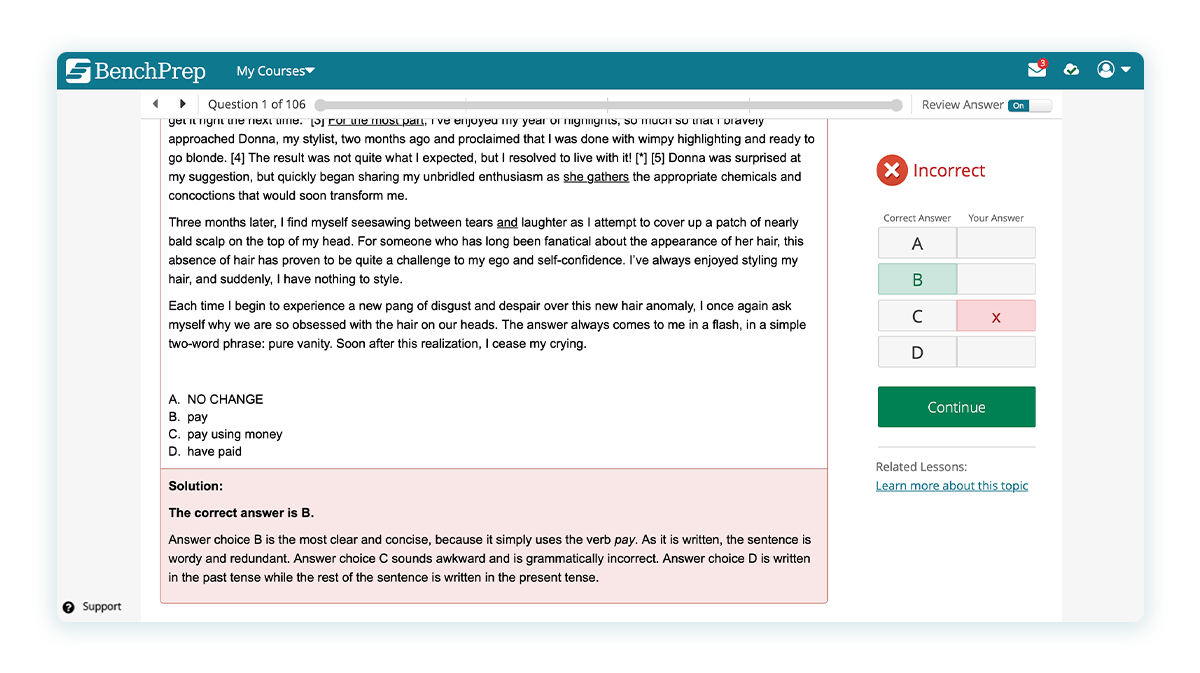 Spaced repetition involves breaking practice tests into shorter sessions over a longer period. You're more likely to remember information that has been spaced out and repeated. This opposite is massed practice, which involves fewer, longer sessions. Cramming the night before an exam would be an example of massed practice. It might help candidates remember lessons in the short term, but they won't retain them long term.
Additional Benefits of Practicing
Candidates that feel prepared are significantly less likely to drop out of a course. And by providing online practice tests modeled after the real exam, you'll be able to boost candidate confidence.
Furthermore, the benefits of practice tests don't end with the candidate. Real-time data tells you how your candidates interact with and perform on their practice tests. You can easily identify trends to see where you can make changes in the lessons to help convey information more effectively.
Practice experiences help candidates identify their strengths and weaknesses, adding another layer of personalization to the entire certification program.
Self-assessment is the final crucial piece of practice and has the candidate go back to review their test. When candidates grade their work, they can identify where they went wrong and which parts of the lesson they misunderstood. Stumbling upon your own mistakes is the best way to correct them.
Why Investing in the "Practice" Stage is Essential for Continuous Learning Success
Think back to Gladwell's 10,000-hour sentiment and imagine reading a book called How to Play Baseball before being thrown into a major league game. You probably wouldn't last very long. But if you had adequate time to practice, you might stand a chance. You might not feel like they set you up to fail.
Put yourself in a frustrated candidate's shoes. Imagine if the certification training program you're paying for isn't giving them ample opportunity to practice and apply the lessons you're learning. Or, even worse, imagine there aren't any credible practice products out there to help candidates feel ready come exam day. Unfortunately, too many business leaders and educators believe an intellectual understanding is all a candidate needs and discount the importance of practice.
Maybe the question is, "Why wouldn't you offer practice opportunities?" Doing so provides them with many advantages. Don't look for ways to cut corners around practice. Instead, invest in filling gaps with more practice opportunities.
Conclusion
The practice stage of certification training is essential for continuous learning success. Simply learning new material is not enough; candidates need to have ample time and opportunities to practice and apply the material before the final exam.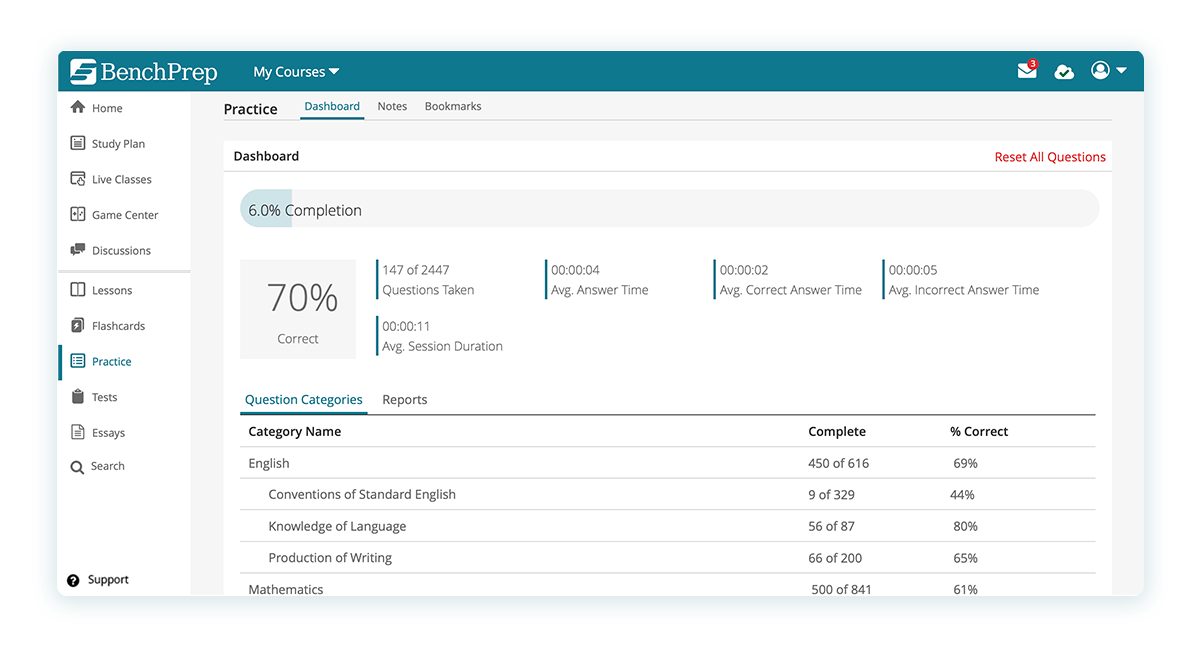 Practice questions, self-assessments, and mock exams are crucial for reinforcing learning and building confidence. Mixed-format practice tests, distributed practice, and providing feedback can further improve the effectiveness of the practice stage.
By investing in practice opportunities, certification training programs can improve candidate confidence, retention, and overall success outcomes.
Don't forget that there are two other crucial stages that make up the professional learning journey.
To learn more, check out our eBook, 3 Stages of Creating a Continuous Learning Journey for Your Candidates' Long-Term Success to discover how to support the candidate's entire continuous learning journey and help them find long-term success.