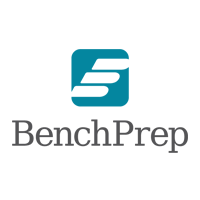 Lift your ROI by Leveraging New Learning Strategies
It's never easy to reassess learning program strategies (who has the time?), but what if you could flip the script and transform this part of your business from a cost center into a revenue driver?
If you're not fully confident that your learning program is generating optimum ROI, it probably makes sense to prioritize evaluating what your organization really needs and investigate other potential options.
BenchPrep developed this infographic to help you get the evaluation process started. We can help solve your learning program challenges and show you how our advanced online learning platform allows associations, credentialing bodies, and training companies to drive more learning program revenue.
Related Blog Posts Think Together. Grow Together. Earn Together. Driving revenue efficiently means strategically relying on your most valuable asset - your learners. Across the country, professional learners are thirsty for customized learning environments where they achieve more and reach new levels of advancements.