Powering the New World of Digital Learning
Leading education and training companies are constantly seeking for ways to help learners succeed, increase high margin revenue, and improve participation rates. In conjunction with these high-stake goals, they are are also striving to keep up with the needs of today's modern learners and their expectations for strong digital experiences.
To do so, organizations are responding by investing in digital learning solutions, however digital change has been a challenge for many to adapt. In fact, only 12% of companies agree that their digital learning capabilities are effective in helping them reach their goals.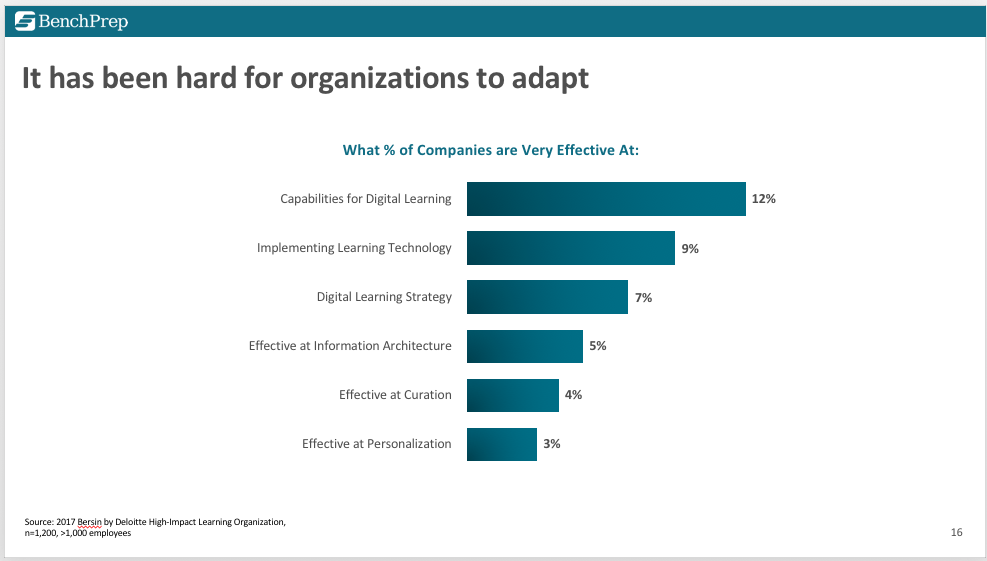 To kick off this year's Learnapalooza, BenchPrep's CEO, Ashish Rangnekar discussed why the key to a successful learning program is no longer just about great content. It's about the delivery of that content and the importance of choosing the right digital platform to build a scalable learning experience.
Rangnekar provided the following 5 step framework for a learning transformation:
Collectively agree upon organizational objectives and macro changes happening in your industry

Evaluate your organization's existing learning portfolio and determine its effectiveness against your objectives

Identify short and long term gaps in your current solution to make an impactful difference for your learners

Observe digital transformation trends of similar peers in your industry

Assign a leading sponsor to own the learner lens and to lead digital transformation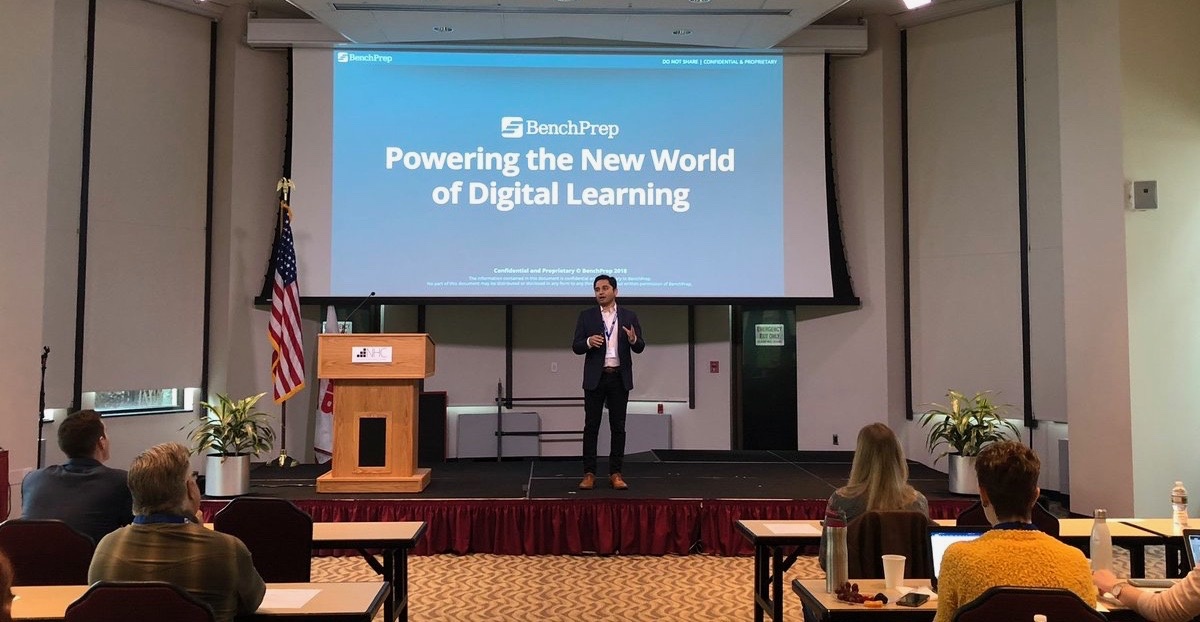 In addition to presenting these action items, two of BenchPrep's partners, CompTIA and CFA Institute, discussed the impact of of working with BenchPrep to drive digital change in their organizations. By leveraging BenchPrep's learner success platform, it has allowed leading associations to overcome common challenges facing their organizations today, including:
Transactional, one and done interactions with members

Cumbersome process implementation and upkeep

Low adoption rates and high drop-off

Building a consistent and positive learner experience
Technology has forever changed the way information is consumed. Especially as attention spans decrease and distractions continue to increase, traditional learning management systems (LMS) are missing the mark on providing an engaging, digital learning experience needed to drive long-term engagement, retention, and success.
Ready to improve outcomes for your own organization and learners? Learn more at benchprep.com.