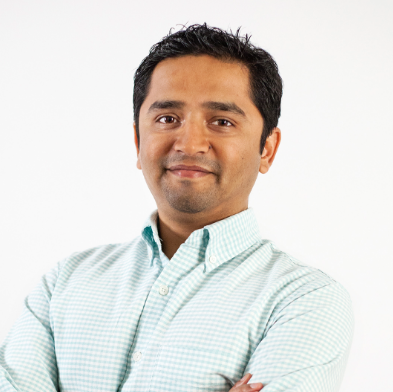 3 Keys to Overcoming Employee Turnover with Comprehensive Learning Solutions
A How-To Guide for Corporate Businesses and Associations
Can you confidently state that your employees feel fulfilled in their role? Are they challenged to continue to learn and grow?
Statistics prove that more and more employees are becoming restless in their roles.
For instance, did you know that 87% of today's workforce feels disengaged at the office? Because of this, companies can lose up to $10 million annually to workplace inefficiency.
Though your business may find top talent, it is becoming increasingly difficult to retain the talent over years to come. A lot of this stems from inadequate learning opportunities. This guide will provide you with step-by-step instructions to help overcome employee turnover.


1. Evaluate Their Needs
You've heard the Big Data buzz, and it's not all hype. Data acquisition, mining, and analysis can give organizations of any type, size, or purpose tremendous insight into making their efforts more effective, efficient, and tailored to their audience and goals. This is just as true for professional associations as it is for anyone else, whose members' needs are increasingly complex and changing more rapidly than ever before. Education, too has made big use of Big Data, and the convergence of education and professional associations makes the case for associations' increased use of data acquisition and analysis all the more compelling.
From different learning techniques to different learning paces, different goals and different motivations, the professional learners you serve—your employees and association's members, that is—bring a lot of individuality to their learning experience. Measuring those experiences, and the success met with various teaching strategies, mediums, and more, can help you design materials and courses that are geared towards your members' learning styles and needs. Your members face continuing changes in terms of the professional demands and outside pressures they must contend with; adjusting your educational methods to keep learners engaged in light of these demands makes your efforts all the more valuable.
Engagement is of critical importance for professional learners, who have a real need for learning to achieve certification, credentialing, and other learning-based advancement. When learning is not the end goal in and of itself, engagement and motivation become especially important. Optimizing the educational experience for your association's members will have a direct impact on their career progression, serving the most fundamental purpose of most professional associations.
Comparing measurements of course engagement with measurements of real learning outcomes such as test scores and competency-based assessments gives associations the ability to constantly adapt course offerings to meet learning goals. Continuing education, online courses, credentialing programs, and more can be improved by ensuring that measurement doesn't stop with engagement. It may appear that learners are watching a video series or webinar, for example, but if test measurements show the relevant information isn't being retained, adjustments could be made to the information delivery to rectify this.
2. Provide Learning Solutions
When you show your members that you are not only offering the educational opportunities and programs they need, but that you are actively monitoring those programs and your members' progress so you can continually improve engagement and course offerings, you are demonstrating the kind of pro-active commitment that your members want to see. In other words, taking the right educational metrics improves both the real and the perceived value of association membership, and will help your association's ranks continue to grow.
Approximately 40% of mid- to large-sized professional associations saw a drop in membership numbers in years past, and better educational offerings could help to reverse that trend. Active and visible measurement, analysis, and response lets your members and prospective members see that your association is constantly adjusting to remain relevant and beneficial to your industry and to the people you serve.
As the American Employee Study notes, " One key ingredient to support an employee at work and to encourage retention is training. We found that offering any form of training has a massive impact on retention. Of those with the highest stay intent, 88% reported that they have received some kind of training on the job, while 30% of those with low stay intent have not received training at all."
Proof of the Process:

HR Certification Institute offers cost-effective options to register and prep for PHR(r) and SPHR(r) certification programs.

"With [a build-your-own- bundle option that combines exam preparation products with both the exam application and registration fees], we are responding to the needs of the marketplace and what our certificants have been asking for. Specifically, we have put all the options for the exams and preparation courses in one place, we are helping our applicants save time and money, and most importantly we are ensuring they are well prepared to take the exams."

Amy Dufrane
HRCI CEO
Ed.D., SPHR, CAE
3. Adapt to Evolving Times
Currently, many online courses are offered on mobile devices and textbooks are shifting to e-book technology. At the same time, remote educators are starting to ask questions about what delivery strategies they can offer to help manage the current constraints around price, capacity, and higher-education needs. To keep up with changing delivery methods, associations would be wise to look beyond their traditional structures for disseminating information and remember that there is a proven and increased need for educational strategies that utilize mobile technologies.
By embracing this progression in education and its ability to bring a more enriching and individualized experience to our employees, we are paving the path for their future success in the Digital Age.


Ready to help improve your employees' experience? Learn more about how our cloud-based learning platform can deliver the best learning experience and drive revenue for your organization.