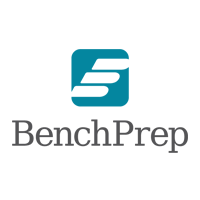 BenchPrep's Digital Learning Resources
Today's learning landscape continues to change. Learners are demanding a better experience that is personalized to their needs, delivered on-demand, and in a flexible format. BenchPrep works with the world's leading education and training organizations across all industries, providing solutions to improve the learner experience.
As you assess your learning and training needs for the fourth quarter, and even into 2019, it's important to properly evaluate the effectiveness of your learning programs. We've taken the liberty of sharing a full suite of BenchPrep-created resources that illustrate the impact a comprehensive, effective learning program can have for organizations.
Whether you are in need of a digital transformation or a more seamless certification process, these resources should provide helpful insight into why our partners choose to work with BenchPrep and how they have been able to achieve success by leveraging our platform.

Related Blog Posts When it comes to training their professionals, many global organizations are realizing that one size fits none. How can organizations develop learning programs that meet learners where they are in their learning journey, align with their unique learning styles, and empower them to succeed not only ...