Digital Transformation of Learning Series: Part 2 - Executing on Your Digital Learning Vision
In part one of this blog series, we covered the strategy for implementing your digital transformation plan. As you move between in-person training, virtual instructor-led training, self-paced instruction, and continuous lifelong career learning, it's important to remember that the massive, digital change you bring to your organization will open possibilities for your learning program (and your business) that would never be possible in a traditional model.
In other words, you have an exciting opportunity to transform not only the way you deliver your learning program, but also how you do business.
Next, we'll dive into some tactics and tips for executing on the digital transformation strategy you created in part one.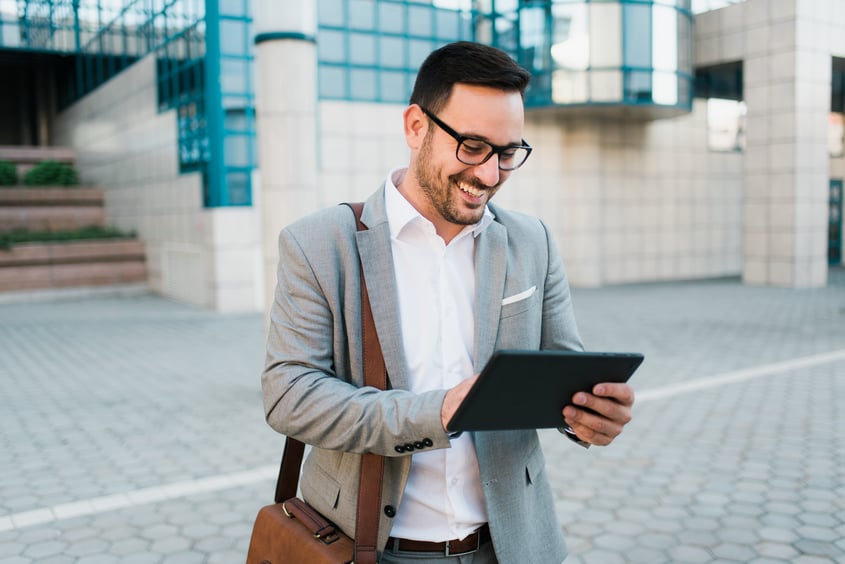 Tactic #1: Embrace digital learning technology
In a classroom, instructors often give a lecture before asking learners to complete tasks like exams or labs. They may also add group discussions or other collaboration to help learners approach problems from a different perspective. When shifting to digital learning, how can you leverage what works best with this model and take it even further?
The theory of transactional distance tells us that the greater the distance between learner and instructor, the greater need for learner autonomy 1. In a classroom setting where learners can receive instantaneous feedback, learners don't need to be as autonomous. When creating an online learning environment, plan to build in frequent checks for understanding to help correct any learner misconceptions.
Providing learners with bite-size learning chunks is a great way to give them opportunities to learn, practice, and apply knowledge on their own. Introducing variations and keeping things unpredictable also provides a more realistic learning experience.
In practice, this usually means taking advantage of the many features online learning platforms have to offer that allow users to practice and learn at their own pace. Gamification motivates students by bringing game-like elements to the learning environment, quizzes check for learner understanding and help them achieve mastery, flash cards help them practice key concepts, and the automatic delivery of questions with spaced repetition helps combat the forgetting curve.
Tactic #2: Repurpose your existing content, but don't just copy and paste.
When you begin your digital transformation journey, you might be concerned about not having enough digital content available. In many cases, this doesn't end up being a major problem, since most companies already have content in formats such as books, powerpoints, or PDFs. You might even have some recorded webinars or other training sessions.
In order to create a compelling digital experience and see business results from your training program, however, you need to engage your learners. Simply copying and pasting large blocks of text, adding slides from a presentation, or uploading recordings of long lectures won't meet the expectations of today's learners.
Instead, it's best to break your learning content into "microlearning" modules, lessons or pieces of content that can be consumed in 15 minutes or less. PDFs or books should be cut into more digestible pieces with plenty of graphics or other visuals. Social learning can also go a long way, with discussion boards or chats serving as a community where learners can help each other. While it might take longer to prepare your content, the effort it takes will always pay off in the long run.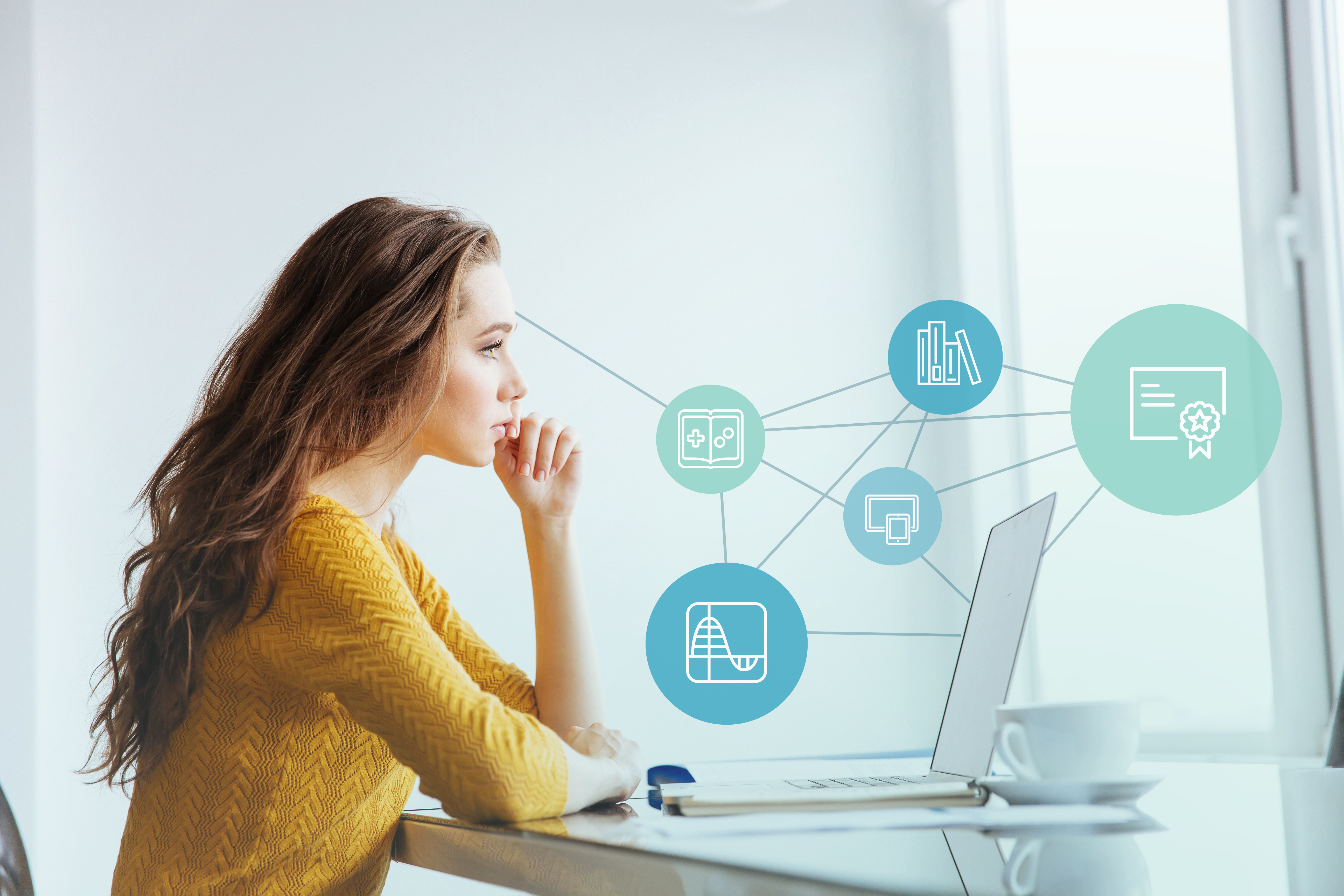 Tactic #3: Personalize the learner experience
Creating an online learning experience has another huge advantage over the classroom — personalization. Receiving personalized recommendations has become ubiquitous in the age of Facebook and Netflix, so learners have come to expect the same from all of their online platforms.
Diagnostic exams allow learners to either "test out" of content they already excel at, reducing the amount of repetitive content presented to them. Taken a step further, adaptive study plans provide a personalized learning pathway based on a learner's individual strengths and weaknesses, adapting to a user's performance over time and directing them to areas that need the most focus.
Similarly, building a learner's confidence with dashboards that show proficiency in different topics and awarding badges for achievements is a great way to provide personalized feedback loops to learners. The more confident learners are, the more likely they are to stay engaged with your digital content. In fact, our data shows that the top 10% of confidence level learners answered nearly 5X more questions than the average learner.
You don't need to go at it alone
Building a digital transformation strategy can seem overwhelming, but you don't need to tackle the entire project on your own. There are many experienced providers that can assist with building your online learning business.
Our team is passionate about collaborating with you to implement the most appropriate and effective solution for your needs, transforming your existing content and crafting interactive online courses that align with modern digital learning best practices.
Reach out to us today if you have any questions or are curious about starting your own digital transformation journey.
1 - http://www.instructionaldesign.org/models/transactional_distance/